Microsoft Fires 10K Employees, Callisto Protocol Misses Sales Goals, Historic Valve Leak, and Ubisoft Employees Fires back at CEO!
🕹️ The Console War Rages On
Valve's most significant historical leak unveils a treasure trove of assets from iconic games, including Half-Life 2, Portal, and Team Fortress 2
Video game developer and publisher Valve experienced a significant leak of game assets in 2016. Portal, Counter-Strike: Source, Day of Defeat: Source, Half-Life 2: Episodes 1 and 2, Half-Life 2 multiplayer, and Team Fortress 2 are among the games that have been leaked. The leaks were initially shared on Discord and appear to have come from a user going by the handle WandererLeaker. They include a variety of assets, such as abandoned assets, cut content, and previously released ranges in various forms. The most comprehensive leak is for Team Fortress 2, which includes almost all of the game's assets going back to 2016. More discoveries are anticipated in the upcoming weeks as the community continues to sift through the data. (Source)
Krafton's Stock Plummets as The Callisto Protocol Misses Sales Goals
Striking Distance Studios' first game, The Callisto Protocol, is said to have fallen short of sales projections, prompting Krafton's investors to lower the price of the company's stock. A Korean source claims that the action-horror game's underwhelming sales have reduced the value of the parent company Krafton, which spent £132 million over three years creating it. The game has only sold two million copies so far, falling short of the five million copies that Krafton had anticipated would be sold. The game's unfavourable reviews and brief playtime have also weighed on Krafton's stock price decline. The game has been compared to Dead Space by some reviewers, who have praised it for its frantic action and bloody battles while criticizing it for lacking tension and depth. (Source)
Fire Emblem Engage breaks street dates with ROMs available online
According to @OatmealDome, Fire Emblem Engage seems to be built using the Unity game engine, opening up the game for other community-based mods. (Source)
Google Stadia releases a tool for their controllers.
Google Stadia has released their device for their game controllers, enabling BLE use for other consoles/PCs. (Source)
Microsoft lays off 10,000 Employees
Microsoft has announced plans to eliminate 10,000 jobs across the organization as it releases its Q2 FY23 earnings report. According to reports, several Xbox game development studios, including Bethesda Games Studios, The Coalition, and 343 Industries, have been impacted by the layoffs. In terms of the affected studios, 343 Industries appears to have been particularly hard hit, with Joseph Staten, Halo Infinite's Head of Creative, moving over to Xbox Publishing. (Source)
Ubisoft Employees dismayed with CEO's public comments
Ubisoft has been having trouble lately, especially after disclosing disappointing financial results. The company's CEO issued an apology for an internal email he sent to every employee that received criticism for its wording and tone. Ubisoft Paris staff members made a strike announcement in response. The meeting reportedly did not provide specific details, and the apology did not alleviate the employees' worries about the company's course. With the cancellation of several unannounced games and the underwhelming sales of some of its most recent releases, Ubisoft has recently struggled. (Source)
Nintendo Set to Boost Switch Production
As it ships about 21 million units this fiscal year, which ends in March, Nintendo plans to increase production of its Switch console, which has been on the market for six years. The company believes it can produce more because demand for the console is still high, the sources, who preferred to remain anonymous because the discussions are private, said. Despite initially lowering the sales forecast for the console to 19 million units in November due to component shortages. This increase in production is an unexpected step at this point in the console's life. (Source)
Sony has announced the PlayStation VR2 Launch Lineup With New Game Announcements
In addition to revealing 13 games that will be added to the PlayStation VR2 library, Sony has announced that 11 new games will be available for the system in 2023. Within a month of the launch on February 22nd, these games are anticipated to be accessible. The company is currently monitoring over 30 games, including well-known franchises like Horizon Call of the Mountain, No Man's Sky, and Resident Evil Village, that will be released during the launch window through March. On launch day, a free update for Gran Turismo 7 for PS VR2 is additionally anticipated. (Source)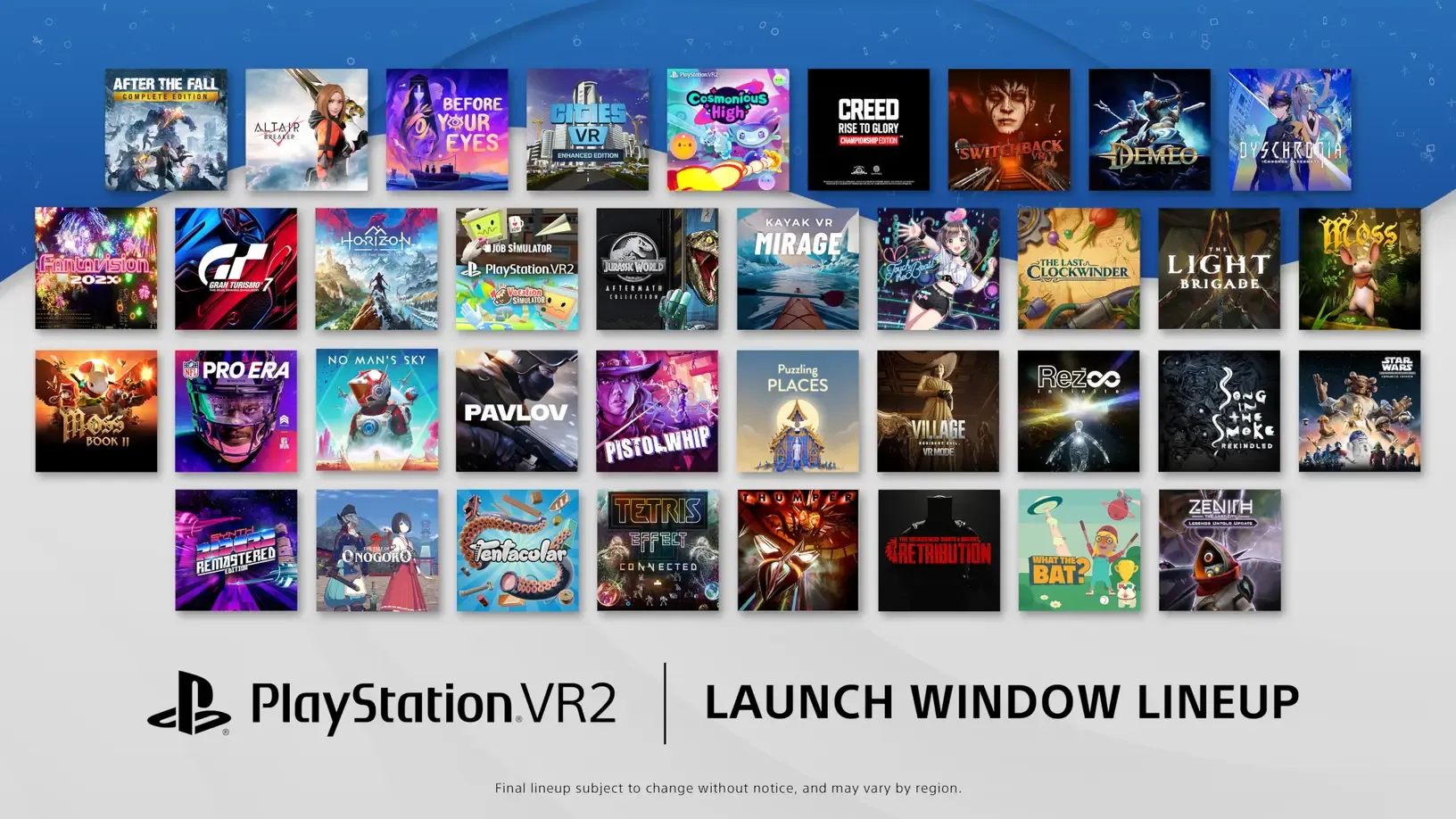 ✨ Going to Events Spiritually
PlayStation Store has a massive sale, with most games at twenty USD or less. (Source)
🎮 Where's My Controller?
So it's been a while, but I've recently tried to complete Yakuza Kiwami 1, and it's taking a lot longer than I anticipated. I had my fill with Pokemon Scarlet & Violet, and I will wait for Version 1.2 before I say anything about the game.
📝I don't know what a pen looks like.
I have not revealed anything relating to Void0Media in the past month; I needed to take a break for my sake. My day job has brought massive burnout, unlike anything I have ever experienced. I can't even bring myself to write code for my projects. A simple update to the HTML, and I struggled.
But I'm doing a bit better now. And with that, we have new announcements. Starting today, we have updated the site theme. The goal is to make the site more readable and focused. I want to avoid overcomplicating the experience. Thanks to the underlying CMS engine, every post will now have a comment section where you can voice your concerns.  
I have also changed how I format the weekly news digest, so please let me know what you think!
💬 Question of the Week
What do you all think about the new site layout/changes?
How do you all like the new newsletter format? Should I go back to the older ones?
Let your voice be heard here!

💖 Enjoy this newsletter?
Forward to a friend and let them know where they can subscribe (hint: it's here).