Pokemon Scarlet & Violet breaks records, Former Sonic Team Head arrested, and Microsoft offers a 10-year contract to Sony!
🕹️ The Console War Rages On
✨ Going to Events Spiritually
Mario Kart 8 Deluxe Booster Course Pass Wave 3 has been revealed and is set for a 7th December 2022 release. The wave Maple Treeway from Mario Kart Wii, Rainbow Road from Mario Kart 7, Boo Lake from Mario Kart Super Circuit, Berlin Byways from Mario Kart Tour, Rock Rock Mountain from Mario Kart 7, Peach Gardens from Mario Kart DS, London Loop from Mario Kart Tour, and Merry Mountain from Mario Kart Tour. (Source)
Nintendo has started their Black Friday/Cyber Monday Deals, which include discounts up to 50%, with most of their first-party games receiving 30% discounts. (Source)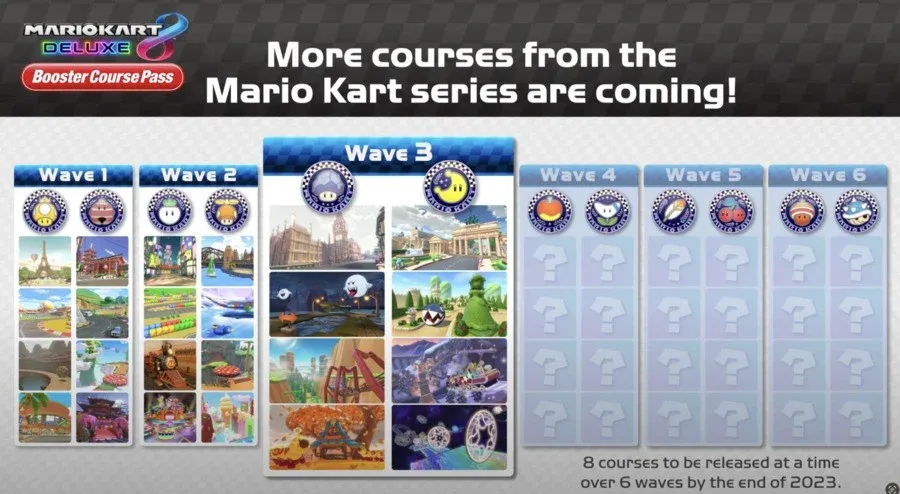 🎮 Where's My Controller?
I've been trying to get my hands on Pokemon Scarlet & Violet, but my usual physical game importers have seen delays due to weather and customs issues. I have since returned to Pokemon Brilliant Diamond in an attempt to catch a Totodile.
I tried out Evil West, and while it was a fantastic feeling game with solid battle mechanics, I ultimately could not stand the horror aesthetic. But it receives recommendations from me.
A message to you all
Today's newsletter is the 52nd since I started the Void0 Weekly Digest. It has been quite challenging at times. I severely underestimated the amount of work required to create a weekly newsletter. I must admit, though, this probably has been one of the few things I've truly stuck with. I want to take this opportunity to thank all of you who have gone out of your way for the past year to read this newsletter every week. I am grateful for your continued patronage.
Over this past year, I've only created three new videos for the YouTube channel. It took me almost a year to write and then make the video review for Blue Reflection (Article/Video). Obviously, this wasn't the intention. I still have my Yakuza 0 video that I've been editing and editing. Yakuza 0 was a much more involved experience for me personally. As a result, I've been trying to get all my thoughts and feelings about the game out.
Earlier this year, I wrote my thoughts and ideas for videos and articles. I came up with a few exciting things. These things are still, unfortunately, in the pre-planning/research stage.
Void0Media isn't where I wanted it to be when I started on the 26th of May, 2018. My first video reviewed the indie game "Zero Ranger" (Video). I remember playing that game and thinking to myself, I have to talk about this game. I previously had another YouTube channel that also focused on games, but not in a review capacity. Over the next year, I continued to review Indie games because I felt like indie games did not get the press that many of them deserved. It would be in September 2019 that I would rebrand the YouTube channel as Void0. I would then infrequently upload videos, reviews and the like over the next two years. In January 2021, I began becoming more and more active. At this point, the form of Void0Media you now know began to take shape. That brings us to today.
This is not a goodbye. It would be nice to give some lore to those who have been around for a while. There are things I would like to do for Void0Media in the future. I won't disclose those things here or make grandiose promises. I hope to continue offering you value for your time in the future.
I don't know what is in store for me personally, professionally, for Void0Media, or any other projects I am working on. All I know is that I have to try.
The Void Called, and Thank you to Those Who Have Answered.
💖 Enjoy this newsletter?
Forward to a friend and let them know where they can subscribe (hint: it's here).