Diablo IV Detailed, Fallout 5 gets a development timeline, Final Fantasy VII gets a sequel, and Dragon's Dogma 2 is official!
A huge array of releases are happening right now across Square Enix, Capcom, and more. Nintendo's Direct is set for later this month. Bethesda gives more information about Skyrim 6 and Fallout 5!
A huge array of releases are happening right now across Square Enix, Capcom, and more. Nintendo's Direct is set for later this month. Bethesda gives more information about Skyrim 6 and Fallout 5!
Hey thanks for reading, if there is a game, or just something more in the games space you want me to cover, or report on, please let me know using this Google Form. Thank you.
🕹️ The Console War Rages On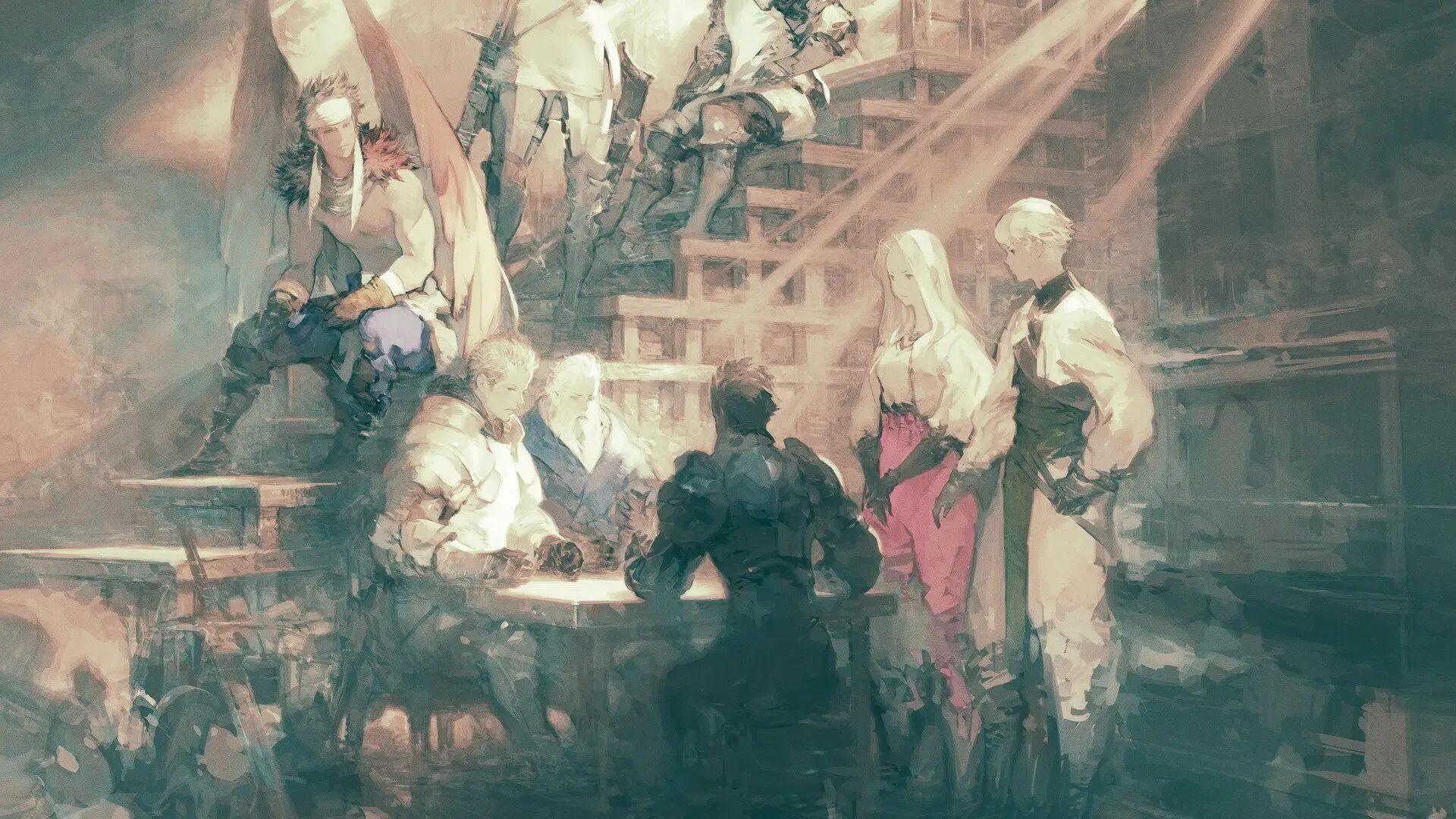 ✨ Going to Events Spiritually
Square Enix had their Final Fantasy VII 25th Anniversary presentation. It showed off updates to Final Fantasy VII, as well as new games coming to platforms, and remakes of older titles.
Final Fantasy VII Remake Intergrade - The game got a new trailer for its PC release. It lands on Steam on 17th June 2022.
New Merch - They showed off new models and figures from the games that will be available for pre-order. These include a figure of Cloud and accessories like rings. A new music album will also be made available.
Final Fantasy VII: The First Solider - They showed off new characters, classes, and cosmetics for the mobile game. Season 3 was announced to be underway. More details regarding the game's North American Tournament are set for release later in the summer.
Final Fantasy 7: Ever Crisis - a new trailer showed off a top-down style entry much like the original game. It will arrive on iOS and Android with a closed beta test in 2022.
Crisis Core Final Fantasy VII Reunion - They provided a fully English-voiced trailer. The video showed off gameplay which seems to be a turn-based RPG. The game will be available this winter, across all platforms. PlayStation 4/5, Switch, Series X/S, Xbox One, and Steam.
Final Fantasy VII: Rebirth - Playstation 5 will get the next entry in Final Fantasy VII's new trilogy as an exclusive. The game is set for launch next winter, in 2023.
Capcom had its showcase on the 13th of June 2022. They mostly showed off games they previously announced.
Monster Hunter Rise: Sunbreak - They showed off a brand new trailer for the game showing off new stuff, new maps, and new monsters. The trailer showed off several weapons and new monster attacks. The expansion will arrive on the 30th of June 2022. The Jungle Map returns from the second generation of monster hunter games. Espinas from Monster Hunter World will also arrive in the new expansion. Monster Hunter 4's Gore Magala returns to the games. There will also be a demo for Monster Hunter Rise: Sunbreak available. It can be played in both single-player and multiplayer modes. This will be available for Switch and Steam from 14th June 2022. They also announced new free updates coming to the game in the future. A new title update will add Lucent Nargacuga available in August. A new area will also be added.  There will be updates and new additions to the monsters, with some monsters becoming powered up. There will be a second update in the Fall, followed by a Winter update, with more free updates to come in 2023.
Street Fighter 6 - A new trailer which details some of the previously announced things for SF6.
Capcom Fighting Collection - Red Earth, Hyper SF2, 5 Darkstalkers games, as well as more fighting games from arcades. All games will also be playable online. The game will launch on the 24th of June, 2022 for PS4, Nintendo Switch, Xbox One, and Steam.
Capcom Arcade Stadium 2 - A huge new array of arcade games from Capcom's vault will make its way into Capcom Arcade Stadium. The collection will be on sale as a bundle and as individual titles. There were also a number of QoL improvements including state rewind. All users will receive SonSon for free with the base game. It will be available from 22nd July 2022. Street Fighter 2 - The world warrior will be available for free for a limited time.
Exoprimal - Capcom's new team-based action game. They showed off a new trailer for the game which featured a host of new gameplay footage as well as more information regarding the game's story. The trailer showed off different game modes available. It's a twist on stand FPS game modes tailored to the game's aesthetic. The game is set for a 2023 release. The trailer overviewed more details about the game's modes. In Dino Survival, two teams of five race to complete objectives. Playing the Dino Survival mode will unlock story sequences as well as experience points that allow you to level up your character. They also explained more about the Exosuits that were shown off. Exosuits can be considered much like a hero, or a class in other FPS games. They also announced a closed network test for Exoprimal.
Dragon's Dogma - A small trailer showed off what Capcom has been doing to further expand Dragon's Dogma, and they announced a later showcase for the game's 10th Anniversary.
Resident Evil - They announced a new story Shadows of Rose, and new content coming to Mercenaries. Resident Evil: Village Gold Edition was also announced. This was the DLC from last June. A new Third person mode was added. New updates to the Mercenaries mode and the new story Shadows of Rose are marked as the Winters' Expansion and will become a part of Resident Evil Village: Gold Edition. The release date is planned for 28th October 2022. On the same day Resident Evil RE:Verse will also be active on that very day. Resident Evil Village will also be playable in PSVR2.
🎮 Where's My Controller?
This week had the Final Fantasy XIV free login period, you get four days if you had an inactive subscription. So I played that.
🎵 Turn it up to 11!
Do you think I would let another week pass without you being graced by Yakuza 0's stunning, glorious, synth-drenched soundtrack? "Koi No Disco Queen" is an absolute thundering experience that keeps your happiness up and your blood pumping. A smooth, fully textured vocal experience just washes over you as the dream of your own 1980s nostalgia trip that you didn't know you had. Listen to it on YouTube.
📝I don't know what a pen looks like.
The Blue Reflection piece is coming this week for sure.
💖 Enjoy this newsletter?
Forward to a friend and let them know where they can subscribe (hint: it's here).
If you have enjoyed this content, and this content adds value to your every day, please support the newsletter via our Patreon. This will help immensely, and I would be grateful for your continued support.
---
The Void Calls, Will you Answer?