Starfield is Delayed into 2023, Xbox Live goes down, and Sony is Still Struggling to meet PS5 demand!
Xbox went down last weekend, Stardew Valley has sold over 20 million units, and Nintendo and Sony financial reports show issues in both companies. EA & FIFA parts on hostile terms.
Xbox went down last weekend, Stardew Valley has sold over 20 million units, and Nintendo and Sony financial reports show issues in both companies. EA & FIFA parts on hostile terms.
Hey thanks for reading, if there is a game, or just something more in the games space you want me to cover, or report on, please let me know using this Google Form. Thank you.
🕹️ The Console War Rages On
EVE Online set to integrate Microsoft Excel Support - EVE Online announced the ability for the game to export ship data into excel during Eve Fan Fest. (Source)
Xbox Live's multiple outages affected players' ability to play games - Xbox saw two outages this week, which rendered the consoles unable to play any games. Despite the console's 'Play Offline' feature, many reported that they could not do that. Those with a disc drive were able to play their discs. (Source)
Square Enix's Outriders have made no profits. According to a financial report from the developer of Outriders, People Can Fly, they have yet to receive any royalty payments from Square Enix for Outriders. They noted that this might be because Outriders has not broken even and thus cannot generate the profits needed for royalty payments. (Source)
Stardew Valley has sold over 20 million units across all platforms - ConcernedApe has updated its press page with numbers for Stardew Valley's sales figures. According to the press page, as of March 2022, Stardew Valley has sold over 20 million units, with 13 million units on the PC. (Source)
FIFA, EA ends partnership on seemingly hostile terms - EA CEO was thankful for the years partnered with FIFA to produce the FIFA games, but announced their FIFA game series would continue as EA Sports FC. FIFA president Gianni Infantino said in the statement boldly stated, "I can assure you that the only authentic, real game that has the FIFA name will be the best one available for gamers and football fans." He continued that FIFA intends to create a new gaming model much akin to their FIFA+ streaming service. (Source)
Nintendo's earnings report sheds light on Switch and games sales - Nintendo's Earning report has given us a better insight into the sales data for many of Nintendo's first-party games. They have reduced their production output for the Switch to twenty-one million units for the period 2022-2023. The previous quarter saw Nintendo sell 4.11 million switch units and 55 million pieces of software. They also provided an updated list of first-party title sales. (Source)
Sony is still struggling to meet the demand for the PS5 - A new financial result for last year at Sony showed that the PS5 has only managed to ship 19.3 million units. Sony projected to ship 18 million PS5 units from April 2022 to March 2023. However, they noted that this is based on the current state of parts procurement. (Source)
Redfall & Starfield is delayed into 2023 - Bethesda announced via Twitter that their teams at Arkane Austin (Redfall) and Bethesda Game Studios (Starfield) have 'ambitions' for the games. The additional delay is meant to create the best, most polished version of the games. (Source)
Codemasters Cheshire team to work on next Need for Speed Release - Electronic Arts has announced that Codemasters Cheshire is set to work with Criterion for a future Need for Speed game. (Source)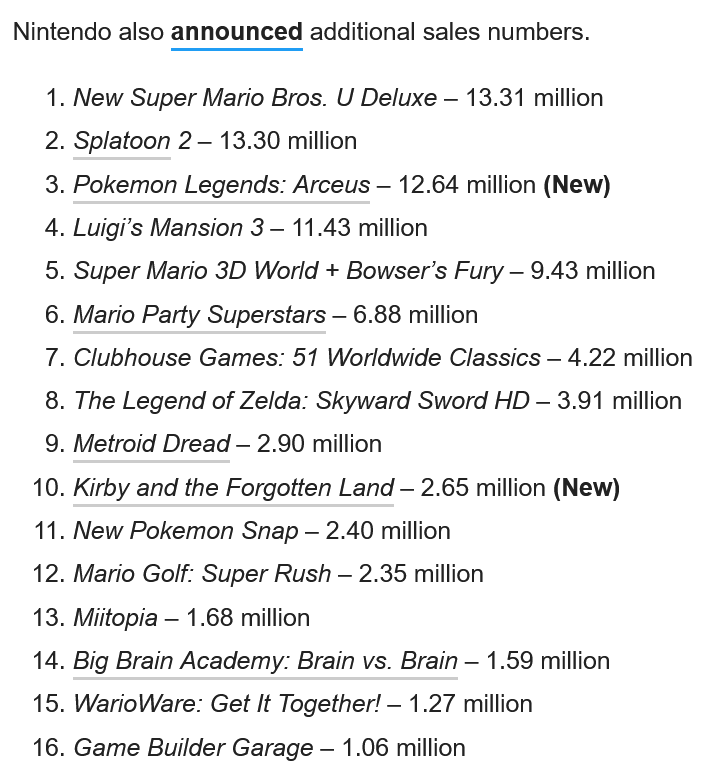 ✨ Going to Events Spiritually
Nintendo Indie World Showcase was this week, and it had no actual significant releases. But there were a lot of diverse experiences from many diverse creators. A few stood out, such as OFK, an episodic game where you play a fictional story for a real band. Also, Idol Manager is set for release as well, I'm a massive fan of Idol Manager, and you should check it out. (Source)
505Games announces a showcase for May 17th, 2022. (Source)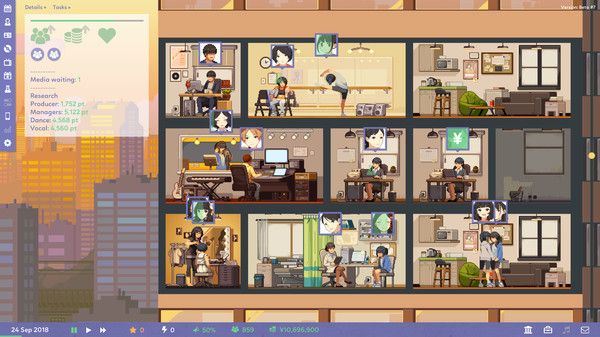 🎮 Where's My Controller?
I've been playing Yakuza 0.
🎵 Turn it up to 11!
N/A
📝I don't know what a pen looks like.
My primary job is absolutely a mess, I've been stressed out a bunch.
💖 Enjoy this newsletter?
Forward to a friend and let them know where they can subscribe (hint: it's here).
Coming Soon
More.
---
The Void Calls, Will you Answer?