Kingdom Hearts IV, Sony Buys into Epic Games, and Cyberpunk 2077 to get story expansion!
Kingdom Hearts announces new games, Advance Wars 1+2 has an unfortunate leak, Sony continues Investment into Epic Games, PSVR 2 has been delayed into 2022, Sony and Nintendo updates their subscription policy after investigations, and CDProjeck has announced a new story expansion for CyberPunk 2077.
Kingdom Hearts announces new games, Advance Wars 1+2 has an unfortunate leak, Sony continues Investment into Epic Games, PSVR 2 has been delayed into 2022, Sony and Nintendo update their subscription policy after investigations, and CDProjeck has announced a new story expansion for CyberPunk 2077.
Hey thanks for reading, if there is a game, or just something more in the games space you want me to cover, or report on, please let me know using this Google Form. Thank you.
🕹️ The Console War Rages On
Halo: Infinite Season 2 is set for release on 6th May 2022. There will be new maps, modes, themed limited time events, and a Battle pass that does not expire. (Source)
Kingdom Hearts: Missing-Link, the new mobile game going into close beta for Android and iOS, was announced. The game will be released in August 2022.
Kingdom Hearts IV was revealed in the 20th Anniversary Trailer. According to Square Enix, the more realistic-looking animation is still subject to change. This was an announcement that Kingdom Hearts IV is going into development so that the game's release could be years away. It was also mentioned that the game was built in Unreal Engine 4 but would transition into Unreal Engine 5. (Source, Press Release, Unreal Engine Info)
Twitter user @killetheth had previously preloaded her copy of Advance Wars 1+2 Reboot Camp. She was granted access to the game upon trying to launch the game after the 8th of April launch day. She was able to venture into the game and play the tutorial stages. She posted it on Twitter but soon received an Email from Nintendo stating her purchase was refunded. The game was delayed due to the ongoing conflict in Europe. (killetheth's Blogspot, Source)
Sony has invested $1 billion more dollars into Epic Games, bringing their total investment into the company to be $1.25 Billion to date. They are joined by KIRKBI, the family-owned holding company that owns the parent company behind LEGO. KIRKBI also invested $1 billion into Epic Games. Tim Sweeny will continue his position as Epic Games CEO. This investment is for both companies to continue to explore entertainment, and deepen ties between Epic and Sony, as the groups continue to expand into Digital media and the Metaverse. (Source)
Hello Games' No Mans Sky gets another update in the form of No Mans Sky: Outlaws. The new update provides new themed cosmetics, such as hoods and capes, to match the Outlaw aesthetic. They improved the space combat for better flow and speed. Planets will now spawn random passing frigate fleets. Buy contraband goods and sell for profit. Recruit passing pilots to build your squadron to go into battle with you. A massive list of updates and changes is available on the patch page. (Source)
Nintendo has issued a Press Release indicating that land has been acquired. Nintendo has purchased physical land next to its Kyoto HQ for USD 40 Million. This new site will be an expansion for Nintendo Research & Development division. It is set to be completed in 2027. (Source)
Playstation VR 2 has been delayed into 2023. According to Display Supply Chain Consultants CEO Ross Young, the delay is due to supply constraints for the AMOLED displays that the PSV2 will require. (Source)
Vicarious Visions, developers of the critically acclaimed Tony Hawk and Crash Bandicoot games, have officially been merged into Blizzard Entertainment. The statement was made via the studio's official Twitter account. They have indicated that they would be focusing exclusively on Blizzard games going into the future. (Source)
CDPR has announced that their in-house development will complete the next-gen version of The Witcher 3: Wild Hunt. They have indicated that they are evaluating the remaining work, and its Q2 release has since been indefinitely postponed. This is due to a Sabre Russia, who had been the developers for the next-gen version of Witcher 3. CDPR seems to be bringing it in-house due to the ongoing issues regarding sanctions. (Source)
QuakeCon is set for the 18th-20th of August 2022. It will also be a digital-only event. (Source)
Following Competition and Markets Authority (CMA) investigation, Sony and Nintendo have agreed to update their policies regarding online subscription services. Sony will inform long-time subscribers who haven't used the service how to cancel subscriptions. It will go as far as declining payments if the subscriber does not cancel. Nintendo has indicated it would no longer make the automatic renewal the default option. (Source)
SuckerPunch, the developers behind Ghost of Tsushima, has issued what could be their final patch for the game. They offered their heartfelt gratitude to the community that they've managed to build. The patch note could be interpreted as a send-off for the game, as SuckerPunch might be moving towards their new project. (Source)
CD Projeck published a blog post looking back at 2021. The post goes over what happened in 2021 with Cyberpunk and Witcher, and it also outlines the new roadmap for all of CD Projeck's properties for the next two years. The outline indicates that Cyberpunk 2077 will receive a further story expansion in 2023. (Source, Blog post)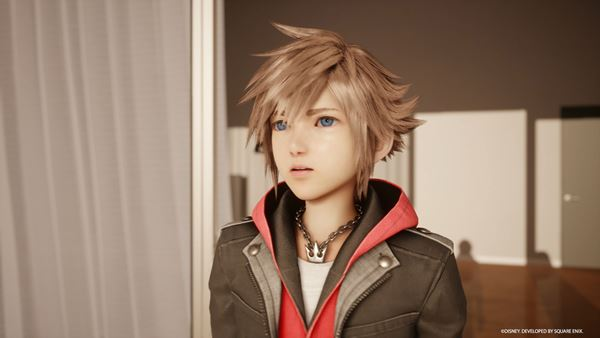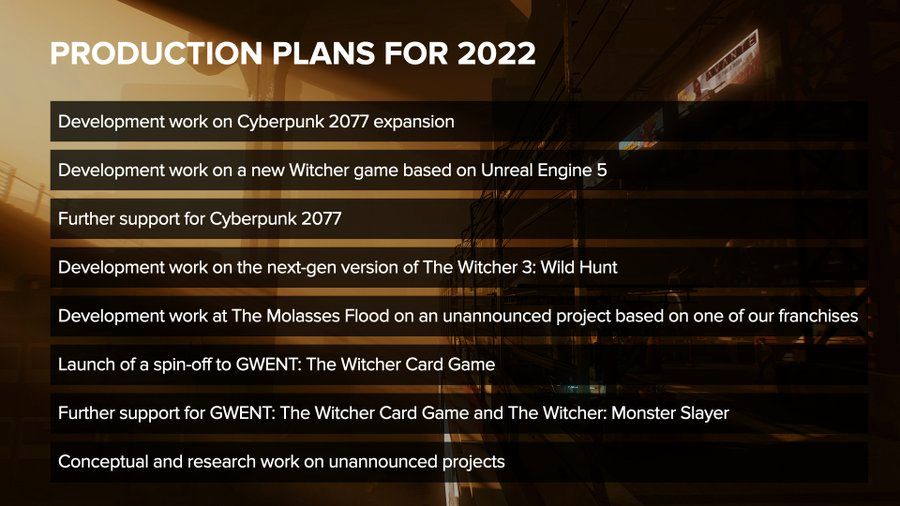 ✨ Going to Events Spiritually
There were no events this week that I looked at </3.
🎮 Where's My Controller?
I've played a bit of Cities: Skylines and some Mario Kart. I have put down Ghostwire: Tokyo for the moment.
🎵 Turn it up to 11!
Hisako Theme from Killer Instinct is a fantastically haunting theme composed by the legendary Mick Gordon. Equal parts metal and atmosphere, Village of Whispers is one of my favourites from the game's OST. (YouTube)
📝I don't know what a pen looks like.
I did a bit more for my Blue Reflection video. The draft is done, and I'm in the process of editing it.
I didn't get much chance to do the work I wanted this week, as I have been looking for a new job.
💖 Enjoy this newsletter?
Forward to a friend and let them know where they can subscribe (hint: it's here).
Coming Soon
More.
---
The Void Calls, Will you Answer?