All the nonsense I didn't make into a video, tweet, or blog post. Delivered Every Sunday because you and I both need something to de stress us before leveling up for the next week.
🕹️ The Console War Rages On
Nintendo continues to be Nintendo as they shoot down another one of Bloomberg's Report about the rumored 4K Switch. I forgot Zynga still existed honestly. (Source: https://www.bloomberg.com/news/articles/2021-09-29/nintendo-switch-4k-developers-make-games-for-nonexistent-console)
Scarlett Nexus has been stated to release on Xbox Game Pass. I played this game and it was really good. Review coming in the following weeks. (Source: https://www.eurogamer.net/articles/2021-09-30-scarlet-nexus-coming-to-xbox-game-pass-today)
✨ Going to Events Spiritually
Tokyo Game Show was in progress this week. I didn't watch it. There were a lot of announcements however. (Source: https://www.ign.com/articles/tokyo-game-show-2021-announcements-news)
Steam Next Fest '21 will be happening from October 1st, to October 7th. (Source: https://store.steampowered.com/sale/nextfest)
🎮 Where's My Controller?
I completely forgot to renew my Final Fantasy XIV Subscription.
I've decided to give the Tales Of Alieter Series a shot. It was on sale on the Switch and I decided to pick up a copy. It seems different than other JRPGs I've played.
Eastward came out a few weeks ago, and though I picked it up, I haven't played it.
The 2.5D Racing Game I previewed a while back recently got a pretty huge update. Not only does the graphics look much better, but more content has been added to its demo. I'll be doing a preview video for this next week. (Source: https://store.steampowered.com/app/1594060/Victory_Heat_Rally/)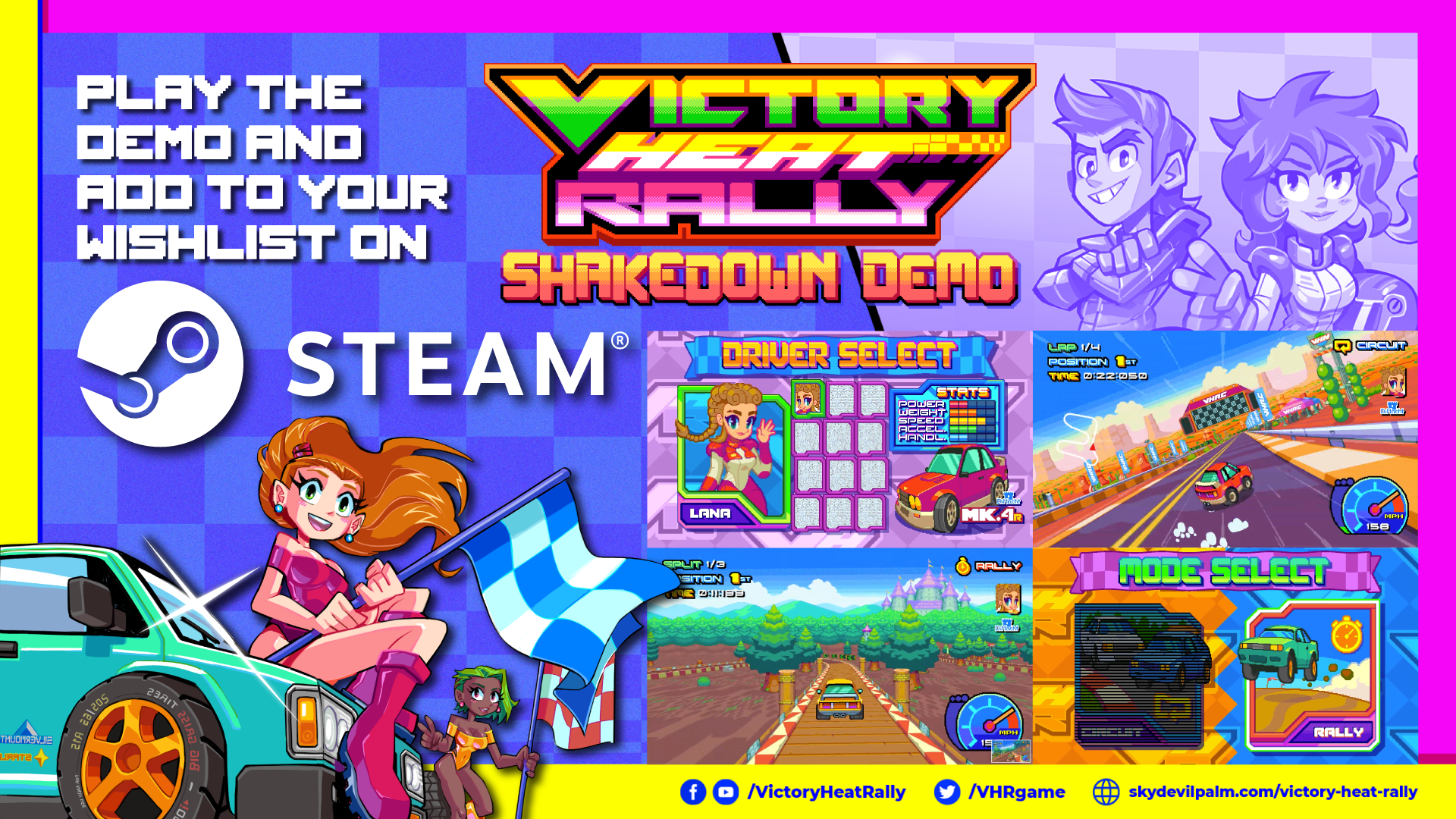 📝I don't know what a pen looks like.
I walked though a few of my older reviews. I have reviews in progress for Astral Chain, River City Girls, and Destroy All Humans. A couple of em were pretty far along, but I haven't written much on these in a long time.
I have a couple pieces about SimCity 2013 that I'll be compiling into a longer analysis on the success and failures of SimCity 2013 as it relates to the Sims franchise and what it meant for the video game industry.
💖 Enjoy this newsletter?
Forward to a friend and let them know where they can subscribe (hint: it's here).
Coming Soon
River City Girls In-Depth Analysis and Review.