Guardian Sphere: Are we in a Golden Age of Bullet Hell Games?
Guardian Sphere is a fun challenging but causal bullet hell shoot-em-up with a thumping soundtrack that perfectly hypes you up to keep playing and replaying the game with eight characters to choose from.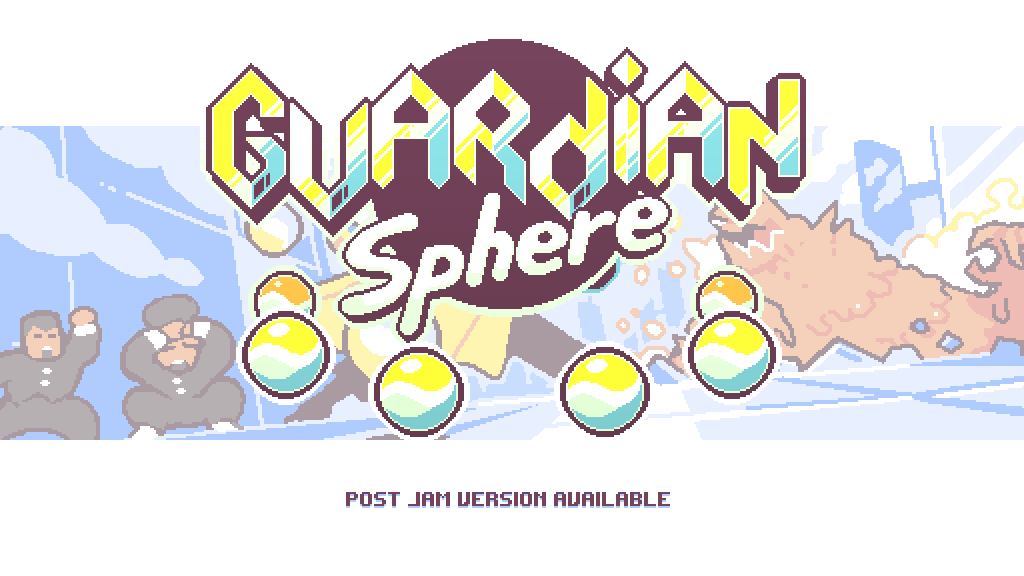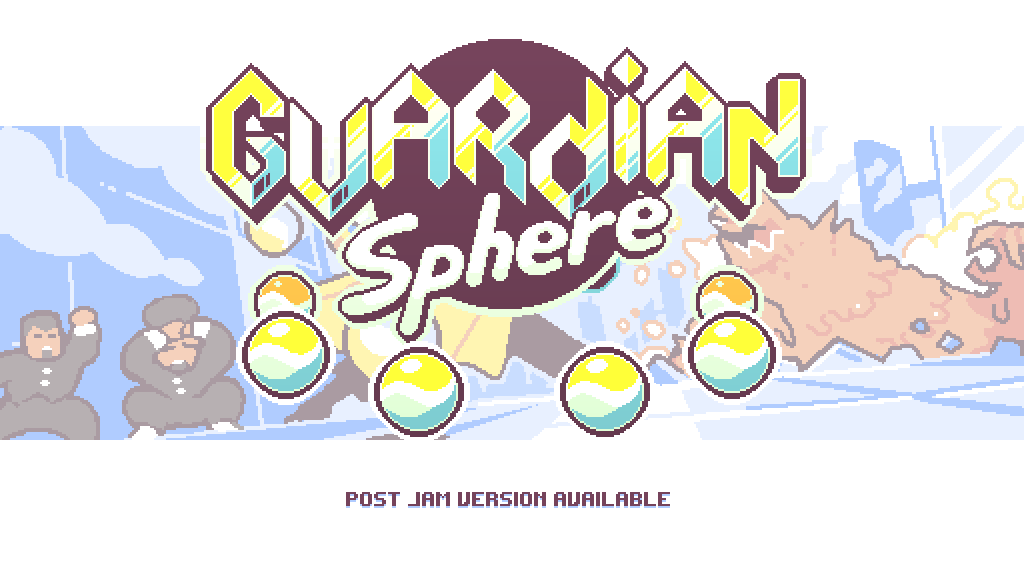 Guardian Sphere is a fun challenging but causal bullet hell shoot-em-up with a thumping soundtrack that perfectly hypes you up to keep playing and replaying the game with eight characters to choose from. We'll also look at why Guardian Sphere might be the indication that we are in the Golden Age of Bullet Hell games.
Is It A Golden Age?
It seems like Itch.io's recommendation engine is on fire. It is no secret that I adore bullet hell games, I've been playing that genre since I was a child. The tohou series is a fantastic play and something deserving of its video (you should subscribe for those), but after playing through Guardian Sphere, I think the genre might be entering or in the middle of a golden age.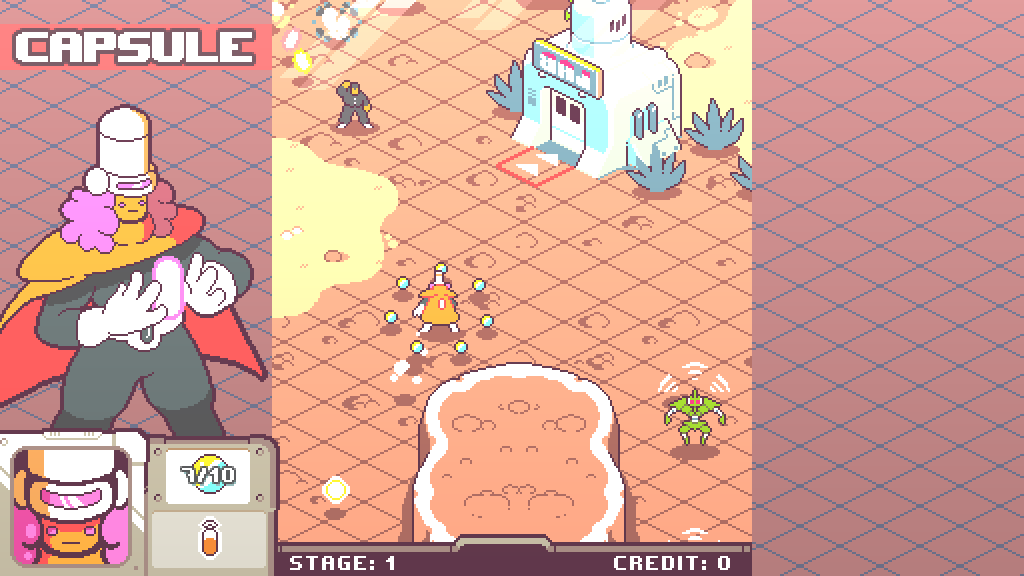 Jam & Jellies
So, a bit about Guardian Sphere, it is a product of a game jam. Created for Ludum Dare 44, by PIXEL-BOY and AAA. It seems that after the jam release they continued to support the game. I'm not sure how much more is planned but the current offering, even though it is small in scope, was fantastic. From a smooth game play experience to a clearly defined aesthetic, and one hell of a pulsing soundtrack. Guardian Sphere is worth the time you'll sink into replaying the game with its eight different characters.
Pixels, Pixels
There is something to be said when designers can pick an aesthetic and stick to it. It's another thing for them to completely captivate a player with clear distinct and utter mastery of that aesthetic. While yes, you can say this isn't the best pixel art you've ever seen – I mean I have seen entire works of art drawn pixel by pixel – the way the designer incorporated every aspect of the game into the unique art style is a wonder. Not only was it easy on the eyes, but I enjoyed looking at every aspect of the game screen. The way parts of the screen would react, such as the character portrait powering up when you have all the spheres to getting hit. Honestly, it was a sight to behold.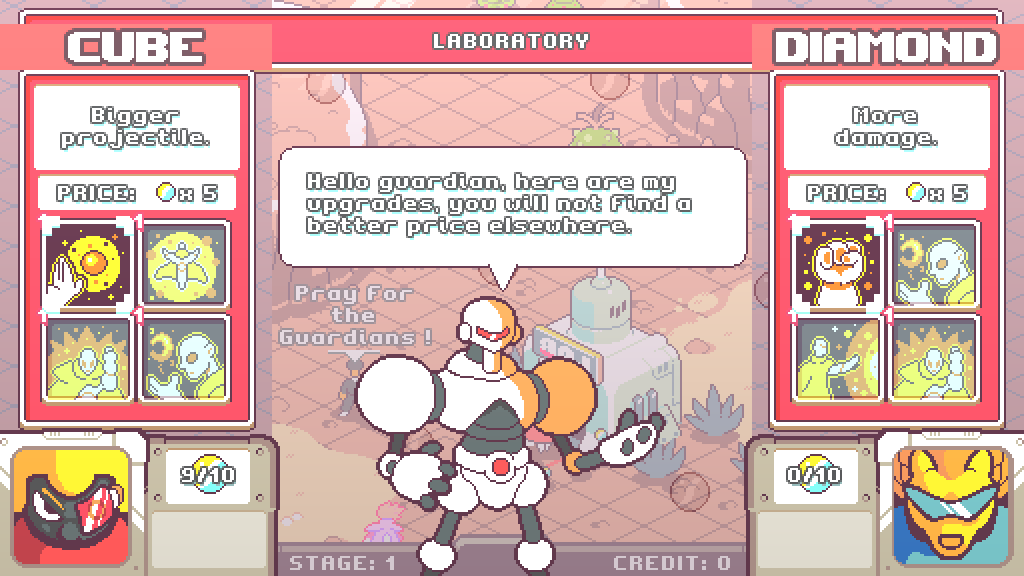 Behold – The Power of Insects
So basically, you are fighting off a bunch of invading insects from space. However, they are of no consequence. The real Queens are the boss battles. These are some fantastic bosses, each uniquely designed with interesting and varied shooting mechanics. It takes you a little while to adjust to them, but they still provide some level of challenge, and after playing through the game multiple times, they are still fun to play.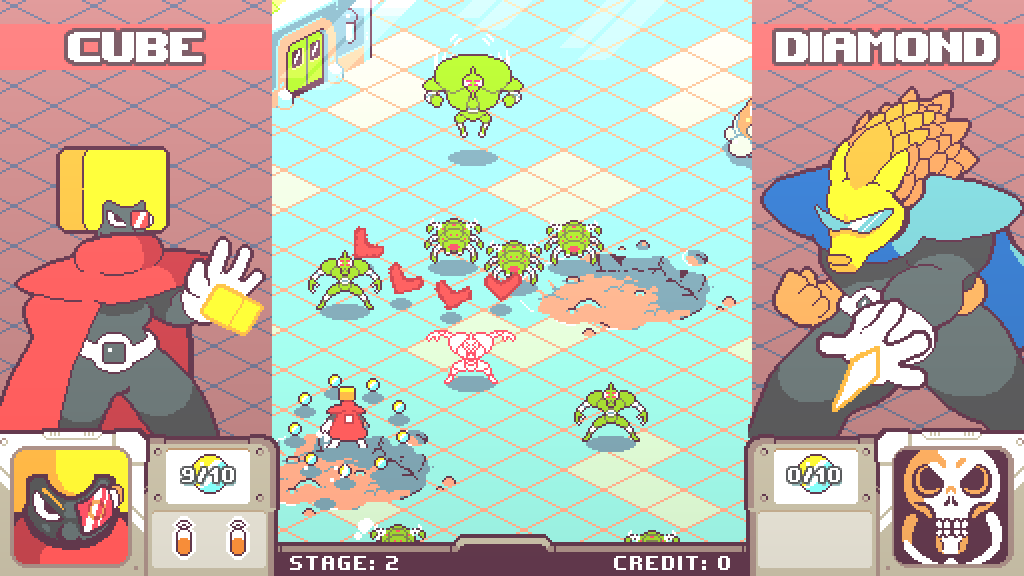 Majestically Intricate
What can be said about this soundtrack? Not enough. Honestly, it is only about five or six short theme songs that play throughout the various levels, but the catchy melodies with layers of chip tune synths, was never overpowering but a fantastic bonus to a fun and engaging sound design. The sound design, while I don't know if it was intentional or not, perfectly alerting the users while at the same time never overwhelming your auditory senses and allowing the background music to blare through.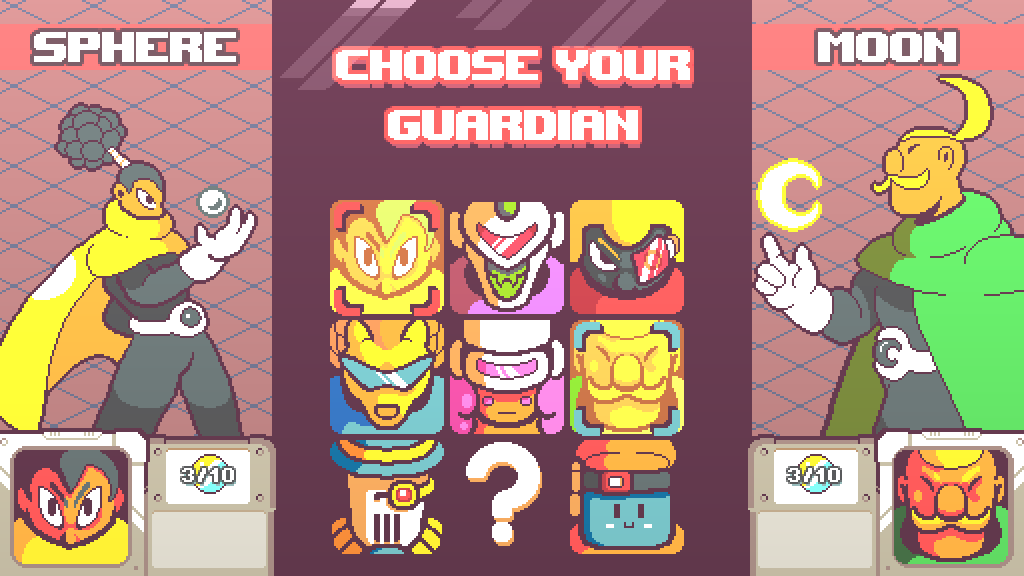 Old School Padding
My biggest issue with this game it's the final two stages. The game goes from an estimated 10mins per stage to an ungodly ~20mins per stage. While it was fun, and I enjoyed playing the game, I feel like 20mins on a level was a bit much. This feels more like old school 'make the game longer' to pad time. There were also times when the game's bright color palette worked against it, especially in the last boss battle while there were hundreds of brightly flashing particles. It made it quite difficult to see what was going on.
Well, Is it The Golden Age? – Conclusion
I'm not a historian, nor did I do any real research for this title. I just have played way too many bullet hell games over the years.
If it is one thing I can glean from this game, and games such as Zero Ranger (Which I've done a separate video on), or Blue Revolver, its that we might be in midst of a fantastic era for Bullet Hell Shoot em ups. We have had developers who grew up with these kinds of games, who have learned from the mistakes of the past, who are bringing a fresh new set of ideas into the bullet hell genre for the modern landscape.
Guardian Spheres is an excellent game jam game. One of the better ones I've played over the years. If you have some time to spare, I suggest giving the game a chance. It is a fun and engaging time, that's sure to keep you entertained, even if it's for 30mins.